How to enable and delete cookies in Internet Explorer
Internet Explorer v.11
Open Internet Explorer if it is not already open. 
Click on Tools.
Then Internet options. 
A new screen will appear. 

Click on the Privacy tab.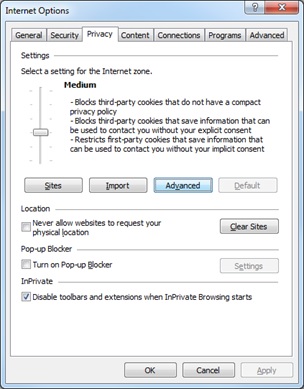 Click on the Advanced button.
Check the check box for Override automatic cookie handling and also check always allow session cookies.
Select Accept for First-party Cookies and Third-party Cookies.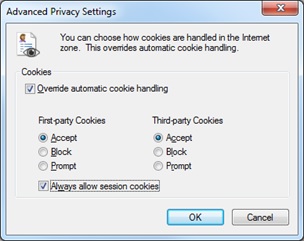 Click OK.
Go to the General tab.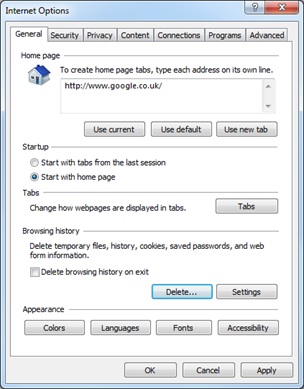 Click on the Delete button under the Browsing History section.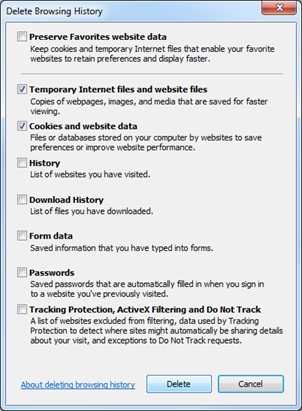 Check Temporary Internet files and website files and cookie and website data.
Press Delete.