How to enable and delete cookies in Safari

Safari v.5
Open Safari if it is not already open.
Choose Settings icon 

Click on Preferences.

Click Privacy.
Set Block cookies to Never.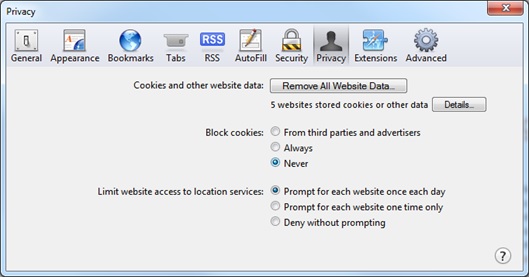 By default the Menu Bar containing the Edit menu is displayed after install. If hidden, click the gear icon in upper right and click Show Menu Bar.

Click the Advanced tab and check Show Desktop menu in menu bar.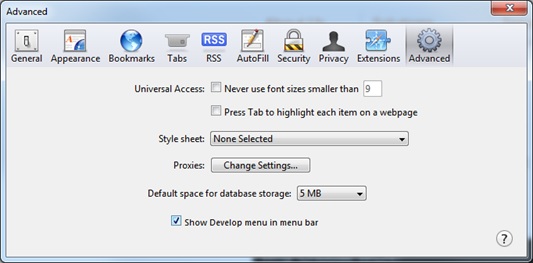 Close this window as you have now enabled the Develop menu.
Click on Develop.
Click on Show Web Inspector.

You will then see the following developer tools at the bottom of the page.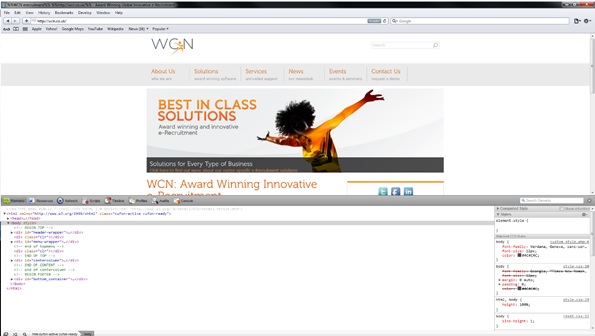 Under the Resources tab, expand the Cookies folder. From here, you can browse each site's various cookies.

Use the "X" button to delete cookies. Simply highlight the cookie(s) you wish to delete and click "X" at the bottom of the window (highlighted in red).

Once you press delete the cookie will be deleted.
Please note: there is no confirmation.
Close the Web Inspector.
If you wish to re-hide the Developer Menu, simply go back to Preferences > Advanced and deselect Show Develop menu in menu bar.